Atenea Realty San Miguel de Allende
Principal de Los Frailes M-40 L-10, San Miguel de Allende, Guanajuato, 37790, Los Frailes
3

Bed

3

Bath

311

Cons. m²

510

Lot
Pedro Paramo #24, San Miguel de Allende, Guanajuato, 37795, El Mirador
3

Bed

3

Bath

1,593

Cons. m²

12,232

Lot
Hospicio#13, San Miguel de Allende, Guanajuato, 37700, Centro
2

Bed

2

Bath

181

Cons. m²

107

Lot

Atenea Realty San Miguel de Allende, is a  complete residential and commercial service real estate company. We are conveniently located three blocks from the jardin (main square) in the historic district of San Miguel de Allende.
Atenea Realty´s multi-lingual and bicultural professional team of real estate specialists joins forces by sharing their knowledge and multiple talents with their clients. Providing a stress free and pleasant experience while tending to each and every detail involved in the real estate transaction. This is what makes Atenea Realty "The Perfect Choice" for meeting each and everyone´s real estate needs.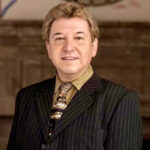 Carlos Acuña
Carlos is a multilingual and bicultural Mexican national from the northern state of Sonora. He completed his higher education at the University of Arizona acquiring a degree in Business Administration with a major in Marketing, and a minor in Romance Languages (French, Italian, and Portuguese). Carlos worked in the investment banking industry for several years, transferring to San Miguel de Allende in 1983.
"We were lucky Carlos Acuña was one of the first people we met in San Miguel de Allende and the only realtor with whom we worked. Without his market experience, knowledge of neighborhoods, and most importantly, patience and objectivity, we might not be living in San Miguel de Allende. Two years passed from our first neighborhood tour with Carlos to...